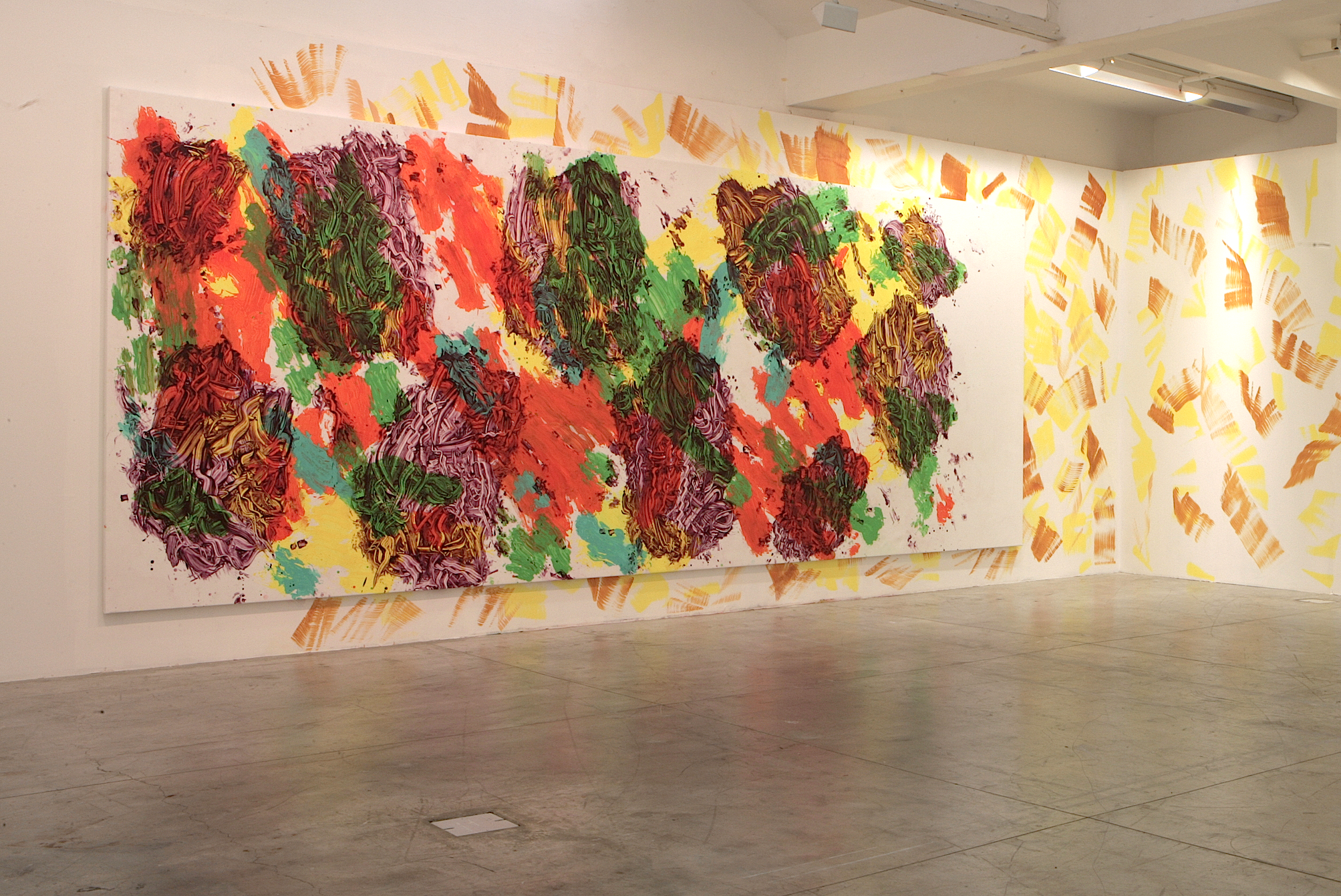 Judy Millar: I … Would Like to Express
Judy Millar: I Will, Should, Can, Must, May, Would Like to Express, ex. cat. (Auckland: Auckland Art Gallery, 2005).
---
Robert Leonard: In this show you're really letting rip, doing new things, expanding your terms of reference. There are huge canvasses, wall paintings, even a sculpture. What's going on?
.
Judy Millar: It all comes out of my thinking about painting. I don't think of paintings as discrete objects. For me, painting has always been a set of relations: relations between the painting and the space it occupies and beyond; relations between the painting and the history of painting. This show is an opportunity for me to explore these relations more thoroughly, more ambitiously. It's an installation. Paintings are always installed, but their installed nature is usually downplayed. Having access to this much gallery space let me really investigate the relationship between paintings and the space, to make explicit the relationships beyond the frame. The paintings are made to be read together, so you can see them as one work or at least move from one to the other. You can see where things have been carried over from one painting into another, expanded, reduced, cancelled.